Pet Dental Care from Animal Hospital Of Lynwood
Many pet owners are not aware that their pet needs dental care just like we do. Maintaining your pet's dental health is one of the most important things you can do to maintain their overall health. Regular preventative pet dental care for your pet is important. Our team at Animal Hospital of Lynnwood recommends an annual dental visit to examine their teeth, gums, and mouth for any issues.
Our veterinarians, Dr. Tejinder Sodhi and Dr. Rupali Sodhi are here to help maintain your pet's dental health and offer veterinary services at our 56th Avenue W office to patients in and around the Lynnwood, WA area.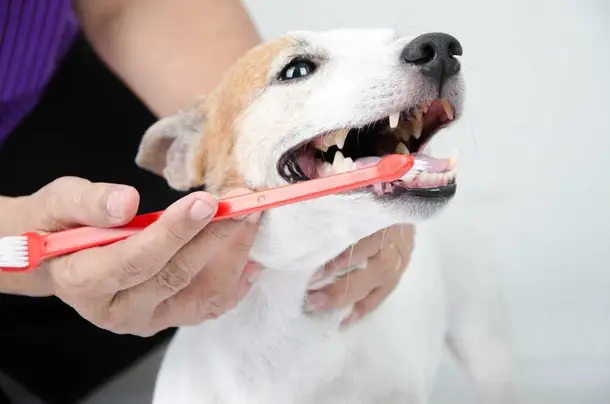 Animal Hospital of Lynnwood Can Help with All of Your Pet Dental Care Needs
Sadly, our pets cannot tell us when they are having an issue or are in pain from an existing dental problem. This is one of the reasons that regular preventative pet dental visits are so especially important. Unless you notice signs of dental pain or distress, some of your pet's mouth issues might not be recognized for quite some time. This puts your pet in a serious situation that could lead to more problems like dental disease. If left untreated, dental disease can travel through the bloodstream and cause fatal issues like heart, liver, and kidney disease.
Our Lynwood, WA veterinarians, Dr. Tejinder Sodhi, and Dr. Rupali Sodhi at Animal Hospital of Lynnwood have been treating pets for dental disease and offer all of the advanced procedures as well as the latest medical technology available to ensure your pet's health is our top priority.
Here are some signs to help you recognize when your pet may need dental attention.
Signs of Dental Disease:
Discolored teeth
Difficulty chewing eating
Bad breath
Blood around the gums or in the mouth
In addition to dental disease, pets often have these dental concerns that require attention from your veterinarian.
Common Pet Dental Issues:
Broken Teeth
Gum Disease
Abscessed Teeth
Oral tumors
If your pet has signs of any of these issues, please contact us to schedule an examination with our Lynwood veterinarians as soon as possible.
Tips to Help Prevent Dental Disease in Your Pet
Good dental hygiene is the key to preventing dental disease in your dog or cat. Good dental health is essential to your pet's health. Here are some tips to help:
Tips on How to Protect Your Pet's Dental Health
Brush your pet's teeth at least 3 times per week
Give your pet safe and good dental chews to keep teeth clean
Maintain routine dental exams
Are you Ready to Schedule Your Pet's Dental Exam with Our Lynwood, WA Veterinarian?
Give us a call at (425) 771-6300 to schedule an appointment for your pet's dental exam at Animal Hospital of Lynnwood. The caring team is here to help you in any way and look forward to seeing you and your furry friend soon.